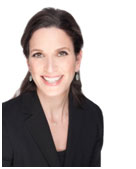 Dori Rubin
Senior Partner
Dori provides expertise and guidance in designing, developing and delivering leadership and learning initiatives that drive results. She is an ICF certified leadership coach with a specialization in leadership development programs for women and international teams. Fluent in Spanish, she has worked extensively in both Latin America and North America.
Prior to joining Truebridge Partners, Dori worked as a Director for Time Warner in its Global Organization & Leadership Development group for ten years. In this role, she designed and delivered enterprise-wide leadership and learning initiatives targeting mid and senior management. These included multi-day leadership programs, strategies to refine high-potential employees, and a wide array of other learning initiatives. She also developed strategies and guidelines for onboarding and mentoring initiatives. Dori is particularly adept at customizing offerings to meet specific client and audience needs.
Prior to Time Warner, Dori was the Director of Content and Programming for AOL Latin America, helping build the regional programming and product development team, and managing the programming teams for AOL Puerto Rico and AOL Latino. Before joining AOL, she was the Telecommunications Director for Caribbean/Latin American Action, a non-profit organization dedicated to improving economic development in Latin America.
Dori earned her M.A. in Organizational Psychology from Columbia University, her B.A. degrees in Spanish and Philosophy from Indiana University, and a Certificate in Leadership Coaching from Georgetown University. Dori lives in Evanston, IL with her husband and two young daughters. She enjoys travel, fitness, and exploring the beaches and parks of Evanston with her family.
Dori.Rubin@truebridgepartners.com
646-354-9153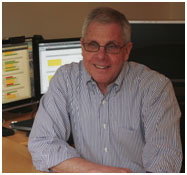 Drew Suss
Senior Partner
For more than two decades Drew has been consulting and coaching business leaders from a wide array of leading companies in North America, Europe and Asia. His clients represent agile, fast growth companies as well as more traditional brands in the pharmaceutical industry, financial services, manufacturing, retailing, hospitality, and biotech.
Drew has worked with leaders in industry, the sciences and government. He is skilled at identifying opportunities to develop leaders and improve team performance. He specializes in engagements where the desired outcome is greater productivity and deeper engagement. He draws from years of experience gained in advertising, broadcasting and corporate communications and research in Human Development aimed at helping leaders and team members achieve greater effectiveness. His most recent work breaks ground in understanding the link between leaders and effective workplace decision-making.
Drew received his PhD in Human Development from Fielding Graduate University and trained as a Leadership Coach at Georgetown University. He has published articles on effective communication in more than 40 countries. He is a member of the International Society for Performance Improvement, Society for Industrial and Organizational Psychology, the Academy for Human Resource Development and the International Coach Federation. His background includes Master's degrees in Human and Organizational Systems, and Mass Communications. He is also a former fellow of the American Film Institute.
Drew is committed to pro bono work with nonprofit organizations including FosterCare to Success, the oldest and largest national nonprofit working with college-bound foster youth. He finds exercise boring but always feels better when he does it [so he finds himself working up a sweat several times a week], enjoys cooking for his family, scuba diving, sailing, and fly fishing with his brother in Vermont.
Drew.Suss@truebridgepartners.com
847-948-7342


Michael J. Curran
Consulting Partner
Michael blends his legal, teaching, leadership, and management experience in order to help individuals and organizations reach their full potential. He is able to leverage his extensive background in growing, improving and leading companies and business units by working with people who desire to realize higher levels of satisfaction and potential.
Prior to joining Truebridge Partners, Michael practiced law for seven years at the beginning of his career and then spent the past three decades working for public and private companies in real estate investment management. He has served as President, CEO, Partner, COO, and Senior Managing Director transforming organizations and motivating the people with whom he worked to learn and achieve far more than they thought possible.

Michael has extensive experience developing growth and change initiatives in both existing and start up organizations. He brings an abiding belief in the power of people to challenge, advance and transform themselves and their organizations by developing trust and demonstrating the power of culture, collaboration and teamwork that lifts individuals and organizations simultaneously.
Michael's work includes coaching and consulting for individuals and organizations, helping them develop personal, organizational strategy, business solutions and overall goals. Through his teaching, consulting and facilitation, he is able to help people find new insights into how each person and organization can find more personal satisfaction and organization success through changes in how people think and work together.
Michael earned his MPA at Harvard University, his JD at the University of Louisville and his BA at Bellarmine University and holds a certification in Leadership Coaching from Georgetown University. Michael is an avid distance runner, collects contemporary art and photography and plays the guitar.
Ed Ran
kin, SPHR, PCC
Consulting Partner
Ed is a widely-recognized expert in organizational systems and effectiveness. A skilled facilitator, Ed has conducted scores of focus groups and other research, and learning programs. He has designed and implemented a variety of organizational research and learning initiatives including employee opinion and engagement surveys, corporate coaching and leadership development programs.
Prior to joining Truebridge Partners as a senior consultant, Ed worked extensively in human resources management. He has consulted with large and small organizations in a variety of industries. His clients include Texas Instruments, Price Waterhouse Coopers, EDS (Hewlett-Packard), Accenture, Pepsico, Frito-Lay, Getty Images, KPMG, HCSC (Blue Cross), Perot Systems (Dell), Mary Kay Cosmetics, Wyndham Hotels, Howard Hughes and Nokia.
Ed's work has been cited in professional journals and business publications. He has published numerous articles in major business publications and newspapers on the subject of people in organizations. Ed has made television and radio appearances, and has been frequently-quoted in major newspapers and professional journals about human resource management issues.
Ed holds a BS degree in Psychology, an MS degree in Labor and Industrial Relations, and an MA in Human and Organizational Systems. He holds a Graduate Certificate in Evidence-Based Coaching and is completing a PhD in Human and Organizational Systems. He is accredited as a Senior Professional in Human Resources (SPHR) by the Human Resources Certification Institute, and as a Professional Certified Coach (PCC) by the International Coach Federation.
Ed has served on numerous appointed and elected community groups including the Boards of Directors of the Texas Council for Developmental Disabilities, Disability Rights Texas, United Cerebral Palsy of Texas and Clean Dallas, Inc. In addition to many other service activities, he chaired the Dallas Mayor's Committee for the Employment of People with Disabilities for two terms.
---
Associates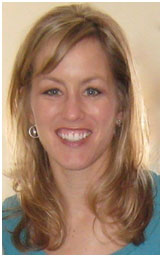 Janae Bawden
Janae is an Associate Certified Coach (ACC) through the International Coach Federation (ICF) with experience coaching across multiple industries, levels, and roles. Janae brings extensive experience in guiding leaders in defining their vision, addressing complex organizational challenges, accomplishing their goals and improving in their individual ability to lead others. Janae creates supportive relationships with her clients with a focus on increasing their capacity to be effective leaders. She demonstrates understanding while challenging them to explore their current views and new ways of approaching problems. Janae helps her clients recognize their strengths and execute strategies to maximize them. She applies a holistic approach to development through mind, body and emotion as she guides her clients in developing increased leadership presence. Janae brings over 10 years of experience consulting in human capital, change management, and strategic communications. She is certified as a Change Management Advanced Practitioner (CMAP) through Georgetown University.

Bev Dugan, PhD
Beverly is a certified leadership coach and organizational consultant. She brings business skills based on two decades of executive experience; a deep understanding of the psychology of development; and a passion for helping leaders achieve business results, greater professional effectiveness, and personal satisfaction. Beverly's early career training was in research and she enjoys working with leaders who have a scientific or technical background. She has coached senior leaders and political appointees in the Federal government, association, non-profit, education, and private sectors.
Beverly has over 25 years of experience in leadership, management, and organizational consulting. A former Vice President and Division Director at the Human Resources Research Organization (HumRRO), she cultivated the corporate capability to perform leading edge talent management research and development services, and established a centralized business development function. Her consulting and research have included leadership coaching and feedback; leadership development and succession planning; organizational assessments and special studies, often dealing with sensitive personnel, cultural, or political issues; competency modeling; development and implementation of assessments for use in employee selection, promotion and development; and the international application of industrial-organizational psychology. Beverly enjoys travel, golf and gardening.
Beverly has a Ph.D. in psychology from the University of Tennessee at Knoxville, is a graduate of the Georgetown University Leadership Coaching Program, and is a certified leadership coach by the International Coach Federation. Recent publications include a white paper on leadership development and a book entitled Advancing Human Resource Project Management, published by Wiley & Sons. She co- edited the book and authored the chapter on developing project management and leadership skills.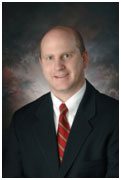 James (Jay) Harding, PhD, PMP
James leads people and implements ideas that generate profit. During Dr. Harding's 20-year career, he has shown success in directing operations, improving processes, and transforming work groups to positively impact the bottom line.
Dr. Harding's methods bring clarity and structure throughout an organization, especially in times of change and strategic execution. His mission is three-pronged: create business operational efficiencies, lead with authenticity, and develop others in the process.
Dr. Harding has a reputation for getting the tough jobs done. His knack for understanding complicated situations and recommending solutions to fit the situation has helped achieve goals over and over again. He believes many times there is concern over how to implement an idea due to unplanned contingencies affecting many areas simultaneously. He helps bring clarity at the beginning of strategic plan implementation and throughout other elements of organizational initiatives by focusing on the fundamentals of management and communication.
Dr. Harding's professional expertise is firmly rooted in business operations management. The past 13 years of his career has been in the asset management industry where he held senior level operation positions with the responsibility of overseeing both internal and client-facing departments.
Dr. Harding has Master Degrees in Organizational Leadership and Human and Organizational Systems and a Ph.D. in Human and Organizational Systems. He is a certified Project Management Professional (PMP) through the Project Management Institute (PMI).
Becky A. Thomas, PCC, CPCC
Becky A. Thomas, PCC, CPCC, is a Next Generation Coach focusing on helping Millennials and GenX'ers thrive in today's cross-generational work environment.
She has a background in marketing and strategy, an MBA from DePaul University, and 15 years of branding experience with fortune 500 companies and non-profits such as Sara Lee, the Chicago Tribune, and the National Restaurant Association. She also served as director and adjunct professor for an MBA and leadership program in Rome, Italy.
Having navigated the complexities of managing up, down, and cross functionally, Becky brings her branding and corporate background to provide insights and a unique, relevant perspective to her coaching. She is a results-oriented coach that understands what corporations need to get the job done. Her coaching philosophy is: "The answers to what can make your life easier are within each and every one of you, it's my job just to help you find them."
Don Blohowiak, PhD
Don Blohowiak has been coaching individuals and teams since since 1995. He brings a seasoned executive perspective to his clients. His multi-decade career spans Fortune 500 firms, high tech start-ups, nonprofits, and higher education from New York City to Southern California.
Don helps clients improve their performance and make personal change. He has coached top executives (CEOs, CFOs, COOs, Chief Marketing, HR, and Information Officers); professionals (lawyers, accountants, scientists, engineers); and middle managers in a wide variety of industries and government entities.
Don was credentialed by the International Coach Federation in 2008. He holds a Master's Degree in Organizational Systems, a Graduate Certificate in Leadership Coaching, and a Ph.D. in Human Development (extending the work of psychologist Abraham Maslow).
Don is passionate about facilitating each client's unique growth and development.
Jose Morales
Jose is an Associate Certified Coach (ACC) through the International Coaching Federation (ICF). His 25-year career spans military and diplomatic service, college faculty, and an array of senior leadership roles in training, leadership and talent development within the public and private sectors.
As an executive coach, Jose employs a process of assessment, direct observation, and inquiry to support his clients' development as effective and intentional leaders. Leaders also trust Jose to support and guide them in aligning and transforming their teams, and advancing and unlocking the capabilities of their people.
His coaching has helped leaders to clarify their purpose, listen more intentionally, communicate more effectively, and achieve results with greater confidence. His style is described as direct and calming, encouraging, and results-oriented. Jose's coaching passion is supporting leaders who are either moving into new or changing roles or find themselves stuck in a challenging situation.
Scott Seagren
Scott Seagren brings a unique blend of experiences to coaching relationships: master coach, mediator, chaplain, commodities trader, cowboy, father and world traveler. He seeks to help clients by listening to their stories, and evoking their potential and helping build resilient lives.
"I believe in expanding and leveraging human potential, and that organizational growth is commensurate with leadership growth. Compassionately and courageously guiding successful leaders to take responsibility for the impact they have on their world by facilitating courageous conversations is my life work."
Scott led a brokerage firm at the Chicago Board of Trade for nearly 20 years. Fully certified by the Coaches Training Institute (CPCC designation) and the International Coach Federation (PCC designation), Scott also served on the board of the Chicago Coach Federation.
Kathy Ball-Toncic
Kathy specializes in leadership excellence and organizational transformation.
She leverages her extensive experience from inside the corporate world to guide leaders toward achieving exceptional results and emotional mastery, both individually and organizationally.
Kathy challenges her clients to stretch 'business as usual' norms in service of increasing their capacity to both lead and subsequently challenge others. Her clients learn to recognize their own strengths and challenges and then develop strategies to strengthen leadership presence. Her belief in the importance of using both heart and sword as leaders has enabled her clients to maximize their own potential
Kathy received her training at The Coaches Institute and MSPP's Executive Coaching Program. Kathy has her certification as a CPCC (Co-active Professional Coach) and a pending PCC certification through the ICF.
She is a Certified Professional Behavioral Analyst (CPBA), and qualified to use Hogan, DISC, Myers-Briggs Type Indicator, LPI, LMAP, Immunity to Change, LSI, OCI, The Leadership Circle and Benchmarks assessment instruments.
Donna Pearring, MS, PCC, CCMC
Donna is an International Coach Federation (ICF) credentialed Leadership/Executive Coach (PCC level), Instructor, Facilitator and OD Consultant with over 30 years of practical business, managerial, and leadership experience in Fortune 500 companies, such as IBM, Siemens and Coca Cola Enterprises. Donna utilizes an appreciative and strengths based approach to help clients build awareness of the possibilities and to realize how to better utilize their abilities to achieve their desired goals. She assists her clients in determining the resources needed to address their challenges in order to help light the way to new opportunities, create new paths to achieving their goals and enhance their overall well-being.
Donna is known for being open, honest and straight forward. She is committed to engaging in purposeful conversations to produce enhanced awareness and new insights that lead to growth and development.